Macario Sakay – Death comes to us all sooner or later
Macario Sakay – Death comes to us all sooner or later
➢ Death comes to us all sooner or later, so I will face the Lord Almighty calmly. But I want to tell you that we are not bandits and robbers, as the Americans have accused us, but members of the revolutionary force that defended our mother country, the Philippines! Farewell! Long live the Republic and may our independence be born in the future! Long live the Philippines!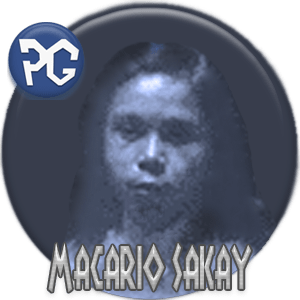 Credits: Wikimedia Commons
FAIR USE DISCLAIMER: The following data is for educational, scholarship review and archiving purposes only. By viewing this information, you release the website and its authors from any responsibility or liabilities. Though we verify and maintain the accuracy of the provided data, the absence of unintented typographical and factual errors cannot be guaranteed. Use the page at your own risk. For any suggestions, updates, credits or correction requests, contact us or comment below.