Military Leader, General, Hero, President (Unofficial)
Born 1869-1878 - Tondo - Died September 13, 1907 - Manila
Macario Sakay Profile

➢ Macario Sakay Profile - Macario Sakay y de Leon, who was born around years 1869-1878 in Tondo, was a revolutionary Filipino general during the Philippine Revolution against Spain and America in the Philippine American War. Macario fought together with Andres Bonifacio as part of the Katipunan during the Filipino insurrection against Spain. Sakay, who declared himself the President of the unrecognized Tagalog Republic after the capture of Emilio Aguinaldo, is also unofficially a Philippine President. He is best remembered for his long hair, and his capture and subsequent execution by the Americans in 1907.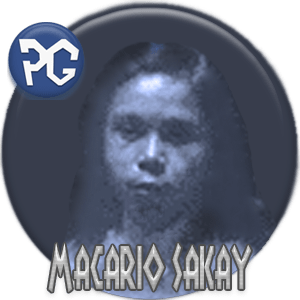 Photo Credits: WikiMedia Commons
FAIR USE DISCLAIMER: The following data is for educational, scholarship review and archiving purposes only. By viewing this information, you release the website and its authors from any responsibility or liabilities. Though we verify and maintain the accuracy of the provided data, the absence of unintented typographical and factual errors cannot be guaranteed. Use the page at your own risk. For any suggestions, updates, credits or correction requests, contact us or comment below.